C-Doc - Do Androids Die For Electric Sins?
In 2016 we partnered as part of the Audio/Visual service The Definitive Experience to be the visual arm of the multimedia production company. One of those projects was for Public Enemy producer C-Doc. A fun project that was an instrumental homage to the classic Ridley Scott film Blade Runner and Philip K. Dick novel Do Androids Dream of Electric Sheep?.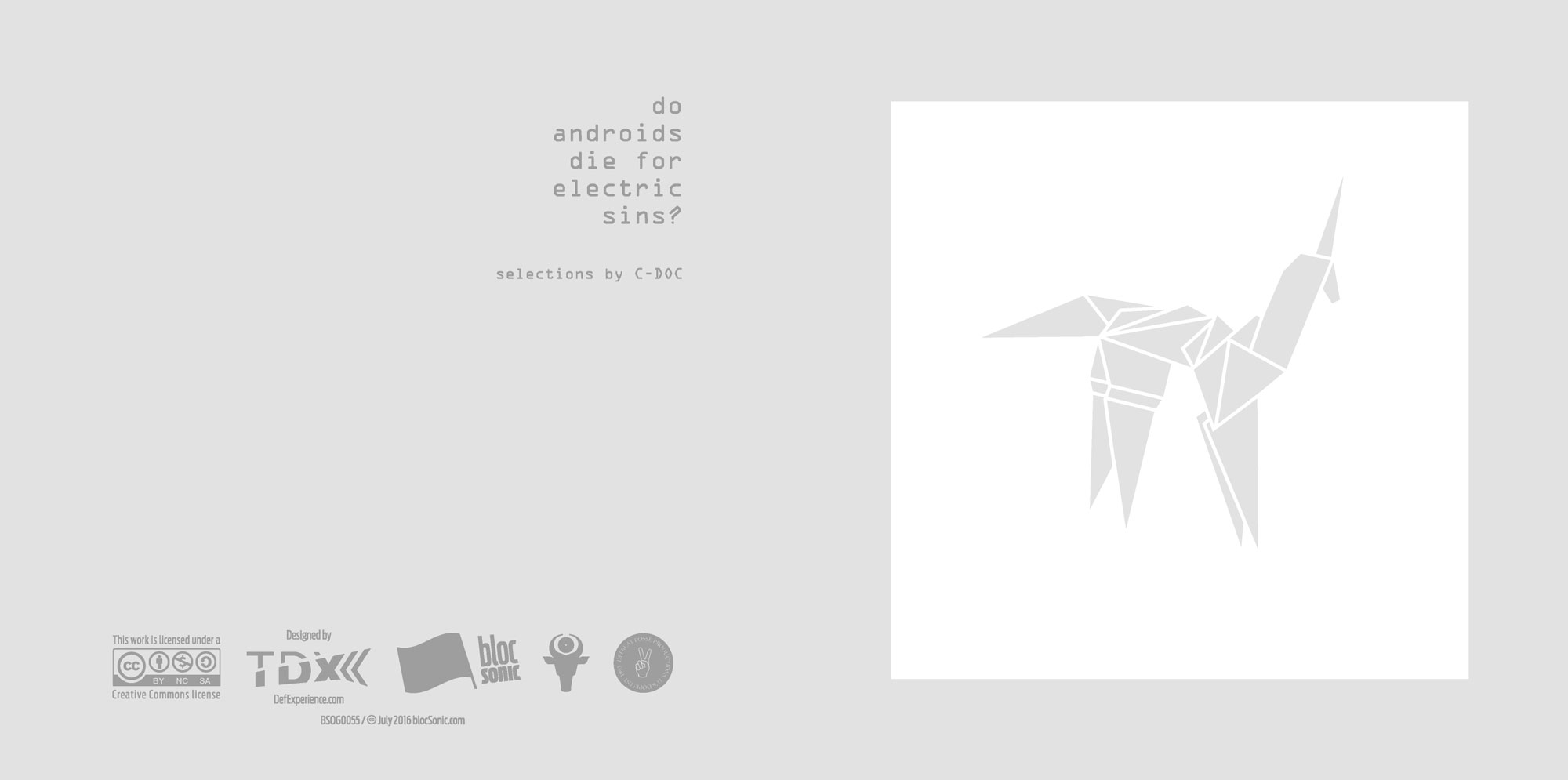 With such a great concept to roll with, we had a blast developing minimalistic renderings of Gaff's origami & matchstick creations… placing them within the context of a very sparse visual layout with typographical hints of retro-futurism.

Rather than one album cover, each of Gaff's creations received their own cover.